Do You Need Crime Insurance?
August 21, 2019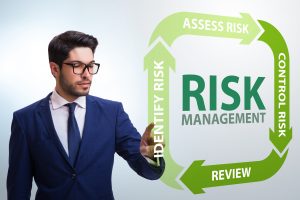 Crime insurance is insurance to manage the loss exposures covering money, securities and other property resulting from criminal acts such as robbery, burglary, employee theft, forgery, extortion and computer fraud. This type of insurance is also called "fidelity insurance".
A crime insurance policy is designed to meet the needs of organizations other than financial institutions (such as banks). These forms allow organizations to cover crime losses that are not insured under other insurance policies or if there is not sufficient coverage on the existing liability insurance policies for crime losses.
Fidelity Insurance: Fidelity Bond or Employee Dishonesty Bond
A fidelity bond is a form of insurance protection that covers policyholders for losses that they incur as a result of fraudulent acts by specified individuals.  It usually insures a business for losses caused by the dishonest acts of its employees.  Fidelity bonds come in two types: first-party and third-party.  First-party fidelity bonds protect businesses against intentionally wrongful acts (fraud, theft, forgery, etc.) committed by employees of that business. Third-party fidelity bonds protect businesses against intentionally wrongful acts committed by people working for them on a contract basis (e.g., consultants or independent contractors).  In business partnerships, it is the responsibility of the business working as a contractor or subcontractor to carry third-party fidelity bond coverage, though it is typically the other party who requests or requires such coverage. In many cases, businesses in finance or banking require their contractors to carry a third-party fidelity bond to cover losses from theft.
Fraudulent Instructions/Social Engineering Fraud Coverage
There is a growing type of social engineering scam that may not be covered on all types of crime policies. Social Engineering Scams are a phishing tactic used to manipulate one into giving up their confidential information; in this case, banking information. It comes in the form of an email with instructions to complete a funds wire transfer. There can be a gap in coverage for this type of fraud since the individual following the transfer instructions "voluntarily" completes the fund transfer. Some insurance companies offer an endorsement to their crime policies to cover such incidents, called "fraudulent instructions coverage" or "social engineering fraud coverage". It is important to discuss this coverage with your insurance broker or agent.
Let our experienced licensed representatives help you with Crime Insurance or other insurance needs.  The Armstrong Company Insurance Consultants understands the business and personal insurance needs of our customers.  The right coverage for you is unique – contact us at 866-990-9286 or Request a Quote online today.  We are here to work for you!
The Armstrong Company Insurance Consultants  (License #0440075)