Types of Insurance a Small Business Owner Should Have
July 22, 2019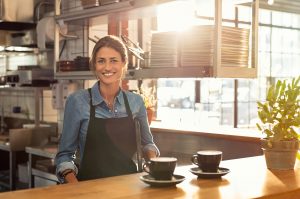 There is no question that owning a business comes with a set of unique risks.  Business risks are always changing and for your company to survive and grow you will need to manage the risks specific to your business.  A well designed commercial insurance program can protect your company from financial loss and may even be the difference between closing your doors or staying open after a sizeable claim.
The types of business insurance you should have:
Property insurance: Covers your buildings, equipment, machines, and other property from loss or damage.
Commercial Liability Insurance: Provides coverage for bodily injury and property damage you cause to others.
Commercial Auto Insurance: Covers your company vehicles if they are involved in an accident. It can also protect your business if you or an employee uses a personally owned vehicle on behalf of the business.
Cyber Liability Insurance: This insurance can protect your business from liability and property losses associated with internet based risks (data breaches and cyber-crimes/events). If your business stores sensitive or non-public information about employees or clients you are responsible for protecting that information.
Management Liability Insurance: Management Liability can encompass three important business insurance coverages; Professional liability, Directors & Officers Liability, and Employment Practices Liability.  All of these coverages are excluded in most business insurance policies.
Professional Liability- Provides for defense and payment of damages resulting from errors and omissions in performing professional services.
Directors & Officers Liability- Covers the directors and officers for claims made against them while serving on a board of directors or as an officer of the company.
Employment Liability- Covers businesses against claims by workers of wrongful employment practices.
Workers' Compensation:  Every business with employees is required to have Workers' Compensation Insurance. This coverage provides medical care and lost wages for employees injured on the job.