Home Insurance Offers Much More than Just Coverage for your Home
August 30, 2019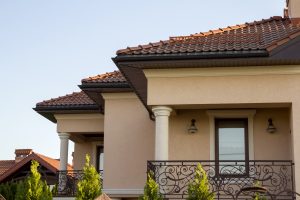 Most everyone who owns a home has homeowner's insurance to cover the dwelling and some level of coverage for personal property. But homeowner's insurance and renter's insurance can offer many additional benefits other than just coverage for the dwelling and personal belongings.
We now have a partnership with Metro-West Insurance, a personal lines agency.  Their advisors focus on personal lines products and they can help you find the coverages that best suit your specific needs.
Features and Coverage Options of homeowner and renter's insurance:
Replacement Cost Coverage (compared to "actual cash value"). If you select this kind of enhanced coverage on your home or renter policy, you will have the added benefit of replacing your damaged property with new. Without this coverage, an actual cash value settlement would apply and represent either the fair market value or the cost to repair or replace, minus depreciation.
Identify Theft. Many personal insurance products can include some level of coverage for identity theft. Generally, this coverage would help with the expenses you incur while working to get your identity back and your credit cleared.
Additional Living Expense. If you have a covered loss that requires you to move out of your home, additional living expense coverage provides funds to offset the cost of temporary housing, food and other out of pocket expenses while your home is being repaired.
Claims and Adjusting Services. Many personal insurance companies have experienced professionals ready to help you manage your loss. These representatives can help you better understand the claim process and will work with contractors to help get your property replaced or restored as soon as possible.
Coverage for expensive collections, art or jewelry. If you own art, jewelry or collections that may have a high value, your homeowner's insurance can provide coverage with a variety of deductible options.
Lenders Required Coverage. Most lenders require that you carry homeowner's insurance to at least cover the value of the loan. We routinely provide the necessary documentation as evidence the coverage requirement is satisfied.
Increased Cost Of Construction (Ordinance or Law Coverage). If your home is damaged and current building codes require upgraded construction you are responsible for the additional rebuild/repair costs unless you have Ordinance or Law Coverage. Remember, insurance is designed to repair or replace with like kind & quality. Without Ordinance or Law Coverage, your insurance will not cover the cost of upgraded repairs or replacement to satisfy current building codes. Some policies include a limited amount of this coverage, but the coverage limit can be increased by endorsement.
Property Away From Your Home or Apartment. Most renters and homeowner's policies have a specific amount of coverage for personal property that is away from your scheduled property.
Coverage for Fences and Other Buildings. A homeowner's insurance policy can cover sheds, fences, and landscaping that is located on the covered property. There are usually specific limits and conditions for these items so we recommend you read your policy to make certain the coverage is adequate.
Medical Expenses for Injured Guests. Most renters and homeowner's insurance policies have coverage called premises medical payments. This coverage provides payment of medical expenses, up to the policy limit, if a third party is injured on your property. The standard premises medical payments coverage limit is $5000.  Personal Umbrella Insurance provides extra liability coverage limits above the underlying policy.
Special Coverages. If you need flood or earthquake insurance we can help you obtain the best possible combination of coverage, price, and service.
Access to a Licensed Professional. Using an independent agent/broker does not include any additional costs. Our knowledge of the market will help you find the right coverage for your family or business. We market your coverage with many insurance companies and then deliver the options for you to consider.
All these added benefits are subject to specific term and conditions. Remember, each policy is different. We recommend you read your policy to make sure the coverage you have meets your needs.