Key Insurance for Property Owners and Managers
September 26, 2018
Key Insurance for Property Owners and Managers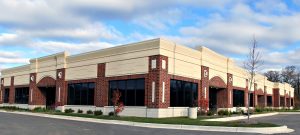 According to the latest surveys by major insurers, property owners and managers have a number of critical gaps in their insurance coverage. The reasons for the coverage gaps vary; not fully understanding how certain coverage applies to their business, buying insurance from a "captive agent" who can't provide all of the coverages needed, thinking their commercial insurance package provides the coverage, and finally believing they don't have the risk.
Here are a few exposures that are often overlooked:
Pollution Liability – Protects against the liability associated with polluting the environment. The coverage includes restoration and cleanup as well as liability for injuries and deaths caused by the pollution. For property owners and managers the risk can come from tenants dumping pollutants on the leased/rented property or the adjoining property. Pollution laws are strict and hold property owners responsible.
Cyber Liability – Cyber liability is the risk posed by conducting business over the Internet, over other networks or using electronic storage technology to store confidential information. It covers third party losses from hackers, theft, and loss of information including sensitive client or individual personal information. If you take any personal information from tenants including credit cards or bank information, you need cyber insurance.
Directors & Officers Liability – Covers costs, damages, and defense protection for directors and officers of a company resulting from lawsuits and judgments arising out of poor management decisions and tenant issues.
Tenant Discrimination Liability – Tenant discrimination is a major issue for property owners and managers and is an exposure not generally covered by a general liability policy. Tenant discrimination insurance provides coverage for property owners and managers when current, prospective or former tenants allege discrimination.