How to Prevent Your Business Form Going Up In Smoke
February 28, 2019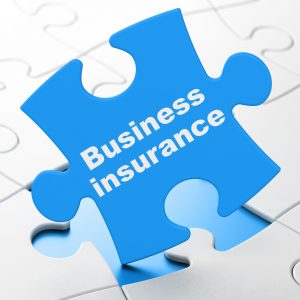 A Business Insurance Review
There are many risks that can cause a shutdown of your business.  A well-designed business insurance policy is one of the most important ways you can protect your business during an unexpected shutdown.
Fire is the most common loss suffered by most companies. There are several ways a fire can start – here are a few of the most preventable:
9-volt batteries – These batteries have a positive and negative connection which when in contact with metal can cause heat and fire. When storing or disposing of 9-volt batteries do not allow them to come in contact with metal, including items such as steel wool, keys, or a metal trash can.
Chemicals – Chemicals can combust if not stored properly because some cleaning chemicals are incompatible and when mixed become flammable. Always review the safety data sheet regarding the storage of chemicals at your business. Keep containers tightly sealed and remove/replace any leaking chemical containers.
Overused electrical outlets – Most business use many different kinds of devices and computers which can create power surges and other electrical issues. Make sure your circuits are large enough to manage all of your devices.
Birds and animal issues – Birds and other animals can create nests in vents and ventilation systems which can cause a backflow of exhaust.  Check outdoor light fixtures and other areas where birds or animals might nest and eliminate any that you find.
Contact our office to discuss how the right business insurance policy can help your company stay in business even during a shutdown.
The Armstrong Company Insurance Consultants is an independently owned and locally operated insurance broker located in Torrance, CA who will manage all your insurance needs.  We offer affordable and reliable insurance choices all across the country.  Throughout our tenure we have gained expertise in the Timeshare, Hospitality and Medical Professions markets; as well as a plethora of Small Business Industries. Through innovation and dedication we have developed programs for these fields and are continuously evolving to provide our clients with exceptional service.   As a result of the changing marketplace and the needs of our customers, we are increasing our focus to include Cyber Liability, Commercial Auto and Personal High Risk Auto.