How Your Business Can Recover From a Natural Disaster
March 9, 2019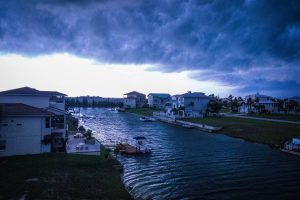 A Business Insurance Update
Hurricane Harvey's impact will be felt for the next three to five years, maybe even longer.  Many affected businesses may not survive.  It is our hope that all the people and businesses impacted by Harvey will recover as soon as possible.  For those businesses that had flood insurance, the recovery will be helped through the insurance resources.
There are many kinds of disasters, or losses, which could result in the closing of your business.  With this in mind, now is a good time to have us to perform a complete review of your business/commercial insurance program.  We offer full range of coverage and premium options for businesses of all sizes and industries.
Disaster Planning for Your Business
Review your commercial insurance. Be proactive by having an insurance program specifically suited for your business and its unique risks.  We can help you determine what coverages are best suited for your individual business needs.
Put together a crisis team and a plan. Design a preparedness plan specific to the types of disasters or losses you are likely to experience.  Have contingency plans for continued operations specific to each type of disaster or loss. This may include developing agreements with other businesses for use of their facilities or locations for a short term.
Meet with your insurer as soon as possible. Developing a relationship with your claim adjuster early on in the loss process is critical.  Be willing to provide all information required.
Request an upfront partial payment. This will help you fund your recovery.
Be prepared to document all expenses. It might even help to hire an accountant to help you with post loss expenses and documentation.
 Here at The Armstrong Company Insurance Consultants, we pride ourselves on expanding knowledge, customer relations and attention to every detail. Throughout our tenure we have gained expertise in the Timeshare, Hospitality and Medical Professions markets; as well as a plethora of Small Business Industries. Through innovation and dedication we have developed programs for these fields and are continuously evolving to provide our clients with exceptional service. As a result of the changing marketplace and the needs of our customers, we are increasing our focus to include Cyber Liability, Commercial Auto and Personal High Risk Auto.