Cyber Liability Loss Recovery Issues
February 19, 2019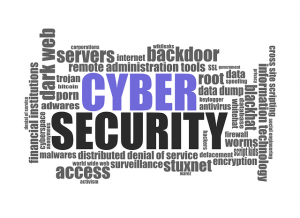 Cyber Insurance Can Benefit Your Business
Cyber liability is a risk that every business faces today. You do not have to be a technology company or an online retailer to have cyber liability risk.  According to the latest studies by insurance experts, firms with 50 or fewer employees are the most at risk of having a loss due to lack of controls and security. In fact, your business has a greater chance of having a cyber loss than it does of having a fire.
Cyber Liability Risk Management
We recommend that every business consider cyber liability insurance as part of their protection against a cyber-attack.
Read your cyber liability policy. It is important that you understand your cyber coverage and how it works before a loss occurs.
Select an independent broker to help you design a product that fits your needs, including deductibles levels.
Develop a cyber preparedness plan to help manage a data breach. Once a breach occurs there should be clear procedures for employees to follow.
Report the claim as soon as it's discovered to your cyber liability insurer. It is also a good idea to submit a claim to your other commercial liability insurers as well.
Protecting your client's information should be your first priory. Make sure you have proper coverage for notification costs and legal fees as part of your cyber liability policy.
Your cyber insurance should also cover breaches arising from mobile devices.
Look for coverage that does not have contractual liability exclusions.
Thanks to Anderson Kill for providing some of this information.
The Armstrong Company Insurance Consultants is an independently owned and locally operated insurance broker located in Torrance, CA who will manage all your insurance needs.  We offer affordable and reliable insurance choices all across the country.  Throughout our tenure we have gained expertise in the Timeshare, Hospitality and Medical Professions markets; as well as a plethora of Small Business Industries. Through innovation and dedication we have developed programs for these fields and are continuously evolving to provide our clients with exceptional service.   As a result of the changing marketplace and the needs of our customers, we are increasing our focus to include Cyber Liability, Commercial Auto and Personal High Risk Auto.