Employment Liability Insurance Protects Your Business
November 11, 2018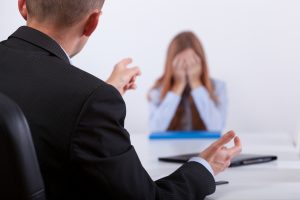 Reasons Why Your Business Needs Employment Practices Liability Insurance (EPLI)
If you have employees you are exposed to potential employment liability claims. Employees know their rights and employers should stay informed and keep up to date on employment related issues.  An EPLI policy covers claims made against directors, officers, employees, the company and its subsidiaries. The policy can cover wrongful dismissal/termination, sexual/racial/disability harassment, sexual/racial/disability/religious discrimination, employment-related libel, slander, defamation and invasion of privacy, wrongful failure to employ or promote and retaliation.
Examples of Employment Practices Liability Claims:
Harassment & Emotional Distress Claim. A manager at a company hosted party made racial remarks to a co-worker. Other managers in attendance did nothing to assist the employee and the remarks continued for over a 10 minute period. The employee filed a $250,000 demand citing emotional distress resulting from harassment.
Pregnancy Discrimination Claim. A top sales leader announced her pregnancy to her employer and co-workers. A few weeks after the announcement she was not invited to a golf outing that she had previously attended to entertain clients and prospects.  When she inquired about this action management replied that they had assumed, due to her pregnancy, she would not be interested in attending the event.  She also received a much smaller bonus compared to previous years.  The associate filed a claim for pregnancy-discrimination with the EEOC. The claim was settled for $125,000.
Hostile Work Environment Claim. A married manager of a heating company had an affair with one of his administrative assistants. The assistant ended the affair and was terminated a month later. The assistant then filed an EEOC charge against the firm and the manager alleging a hostile work environment and retaliation. The case was settled for $325,000.
Many insurers offer free support to their policyholders including sample policies and procedures, audit checklists, support with federal and state legal sources, and training modules that cover prevention of employment related claims. Insurance coverage for EPLI is completive and available through many markets.
Call us today to discuss your EPLI needs.