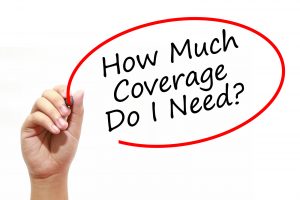 Top Business Insurance Risks You Must Address
We understand that every business has risks and as a business owner or manager it is a priority to manage those risks so that your business can continue to operate and grow. The Armstrong Company Insurance Consultants can help identify and manage the exposures your business faces because we know and understand insurance as it relates to business risk.
Consider these emerging risks that are not included as part of a standard business owners' insurance policy.
Natural Disasters should be a concern for businesses of all sizes. Consider flood, earthquake and wind insurance as part your complete property insurance program.
Cyber Liability and Data Theft are hot topics for businesses, risk managers and insurance companies. 2018 had some of the biggest data thefts ever reported. Even more interesting is that small businesses have a greater cyber exposure than large businesses. In fact, 25% of data breaches affect businesses with less than 50 employees.  A small business has a greater chance of experiencing a cyber breach than it does of having a fire.
Government Mandates and Regulations are creating new risks and liabilities for businesses as there continues to be increased government oversight in many industries, especially the healthcare and financial sectors.
Political and Civil Issues can have a direct impact on your businesses. Make sure your property policy does not exclude riot, civil commotion or vandalism as a covered loss/peril.
Business Interruption insurance provides financial resources to get your business up and running if you are unable to operate for a period of time due to a covered loss. You may even need to continue payroll in order to retain your employees.