Competitive Contractors Insurance
June 25, 2019
Competitive Contractors Insurance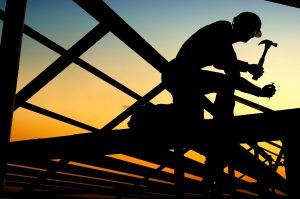 ­­­­­­Contractors insurance provides insurance and risk services to the construction industry. Insurance can play an important role in "on time and on budget projects".  If your insurance coverage is not written correctly, your business may not financially survive a loss.  Your success depends on proper planning, whether you're estimating a project, hiring good people or protecting your business with comprehensive commercial insurance.
You can depend on our team of insurance professionals to design, build, negotiate, and implement an insurance program that fits your business' unique needs.  As your insurance partner, we will create and deliver insurance solutions today to keep you in business tomorrow.
Our insurance brokerage has created and developed strategic partnerships with many highly rated insurance companies.  Our goal is to create the right combination of coverage, price, and service that exceeds your expectations.
Over the years our insurance professionals have worked with many different kinds of construction firms, including:
General contractors
Restoration contractors
Environmental contractors
Electrical contractors
Painting contractors
Paving contractors
Excavation contractors
Masonry contractors
HVAC contractors
Plumbing contractors
Roofing contractors
Artisan contractors
Landscaping contractors
Specialty contractors
Having the right insurance coverage with the right broker is an important part of managing your risks.  As a contractor your insurance needs can change quickly.  Contact our office today to make sure your company's specific needs are addressed.