Property Insurance For Your Business
July 12, 2019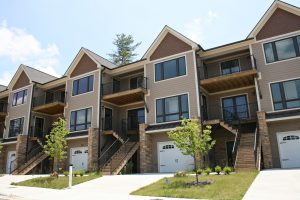 A Business Insurance Update
Most business own business property and you may also own the building in which you run your operations. Property insurance protects the physical assets your company owns – such as computers, office equipment, buildings, furniture, fixtures, and other types of property.
Every business should have property insurance coverage to respond to the many risks associated with property ownership. Property policies offer many coverage options such as:
Building Coverage – allows you to quickly rebuild or repair buildings or other property damaged by fire, theft, natural disaster or other events allowing you to return to normal operations.
Business Personal Property Coverage – covers the cost to repair or replace your building's contents in the case of theft or destruction by a covered event.
Business Income Coverage – provides for continued income or lost revenues while the building and its contents are being rebuilt and replaced. Business income helps you to cover the operating and ordinary payroll expenses needed to keep an organization operating after a loss, usually for a specific period of time.
Fine Arts Coverage – covers loss or damage to artwork housed in your building.
Building Ordinance Coverage – covers the increased cost of repairs after a covered loss to comply with building codes, ordinances or laws that have changed since your building was originally constructed. For example, under new building codes your structure may be required to have a sprinkler system which will increase construction costs.
Outdoor Signs and Property Coverage – covers the cost to replace outdoor fences, signs, trees, shrubs or plants.
Equipment Breakdown Coverage – includes loss due to failure or breakdown of equipment such as boilers, heating systems, and electrical machinery.
Computer Coverage – covers the cost to replace or repair damaged hardware, software, data or media resulting from a covered loss.
Back-up of Sewer – coverage for the repair or replacement of covered items damaged by back-up or overflow of a sewer or drain, except when the back-up is caused by any flood.
Earthquake Coverage – provides insurance to repair or replace damaged equipment and buildings resulting from an earthquake. Earthquake coverage is typically excluded under most property policies.
Here at The Armstrong Company Insurance Consultants, we pride ourselves on expanding knowledge, customer relations and attention to every detail. Throughout our tenure we have gained expertise in the Timeshare, Hospitality and Medical Professions markets; as well as a plethora of Small Business Industries. Through innovation and dedication we have developed programs for these fields and are continuously evolving to provide our clients with exceptional service. As a result of the changing marketplace and the needs of our customers, we are increasing our focus to include Cyber Liability, Commercial Auto and Personal High Risk Auto.