Property Managers Check Twice Before Hiring Any Contractor
February 27, 2017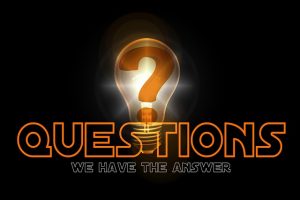 Finding the right contractor to perform quality work on time can be a challenge for many property managers. It may also be a good idea to contact the Better Business Bureau for more information. Before you hire a contractor, make the following check list part of your decision process. Remember, your business insurance will not cover the liability from a contractor's negligence.
Have a clear scope of work. This will allow the contractor to better understand your requirements
Get more than one bid. However, don't necessarily jump at the lowest bid.  Our surveys have shown that people who hired the lowest bidder generally got poorer work.
Do not rush the process. It might be good to meet with the contractor a number of times to make sure they are a good fit.
Be cautious about getting big discounts on materials. Sometimes this can lead to poorer quality materials.
If a contractor offers a discount, be careful; they may be cutting corners. It may be better to offer an incentive if the project comes in on budget and on time.
It is common for a contractor to ask for 10% up front, but be careful. While some projects require a large initial payment to cover a deposit for products like cabinets or special-order ceramic tile, this doesn't apply to commodity materials like roofing and lumber, which a legitimate contractor will usually purchase on account with at least 30 days to pay.
At The Armstrong Company Insurance Consultants we strive to keep you informed.  Contact us for information on any insurance need for your personal or business use.
The Armstrong Company Insurance Consultants  (License #0440075)