Has Your Business Changed? So Should Your Business Insurance.
February 12, 2017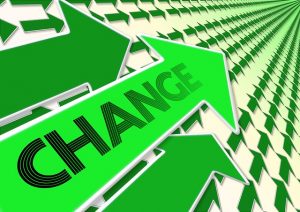 Update Your Business Insurance
Let's face it, your business changes almost every day.  You add new employees, equipment and vehicles, and you change and update in every way needed to remain competitive. To ensure your business is protected with the right business insurance, you need to structure your program to respond when needed.
These changes can impact your business risks, and you will need to adjust your business insurance accordingly:
New employees can create additional workers' compensation and benefits risks.
The purchase of new vehicles adds auto liability exposure.
Part time employees may increase employment, benefits and workers' compensation risks.
Have you relocated your business? Your location can affect your property insurance premiums.
Have revenues changed? Your business liability insurance is based off of revenues, so any changes can impact your premiums.
Do you offer any new goods or services? If so, we will want to review your policy to make sure your exposure is covered.
If you have changed your company's legal status or added new partners, your insurance needs will be different.
To ensure that you enjoy protection no matter how your business grows or shifts positions, be sure to check with your insurance agent if you make any changes.
At The Armstrong Company Insurance Consultants we strive to keep you informed.  Contact us for information on any insurance need for your personal or business use.
The Armstrong Company Insurance Consultants  (License #0440075)