How Risk Management Helps Your Business
September 9, 2017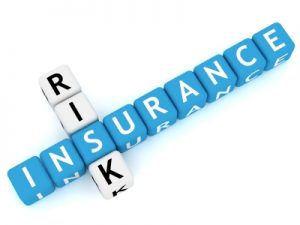 Business Insurance and Risk
Every business faces a variety of risks. If you have employees you have the risk of employee injury and you buy workers' compensation insurance to protect yourself from this exposure. No owner or manager wants to believe that their business is exposed to great risks; however, many situations may expose your company to lawsuits, liability and substantial expenses. An unfortunate number of these situations go unnoticed by many business owners until faced with a large loss or claim.
Comprehensive risk management is important to the overall success of your business. Unaddressed expsoures may result in uninsured losses that could potentially cost your business thousands of dollars.
Some Important Business Risks to Consider
The risk of being sued by employees – There are many state and federal laws that protect worker's rights. These include harassment, discrimination, retaliation, and civil rights. We can provide you with a quote for employment practices liability insurance that will address many of your employee/employment related risks.
The risk of lost income – If you have a loss or damage to your building you may not be able to resume operations for a period of time which would put your business at risk for lost revenues. Business income insurance can offer protection when a covered loss results in lost income.
Cyber liability risk – If your business conducts business operations via email, accepts electronic payments, handles sensitive customer information or stores key information on an electronic network, you are at risk. Anyone with a Web site now has the legal liabilities of a publisher and has a legal responsibility to protect customer privacy information. Cyber liability insurance protects against cyber risks and is an important coverage option for many businesses to explore.
We Offer a Fresh Perspective of Your Business Risks
As part of our service we can review and examine your business operations to help you identify and evaluate risk exposures. We will then design a risk management/insurance program tailored to meet the needs of your unique business. The goal of risk management is to protect you and your business by implementing a program focused on continued viability and financial security.