Cyber Risk Prevention
September 19, 2017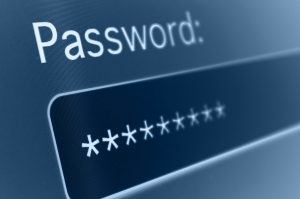 Cyber Liability addresses the first- and third- party risks associated with e-commerce businesses, the Internet, networks and informational assets. Cyber Liability Insurance offers coverage protection for exposures arising out of Internet communications.
The concept of Cyber Liability takes into account first- and third- party risks. The risk category includes data storage, business interruptions, fraud and theft, extortion, crisis management, copyrights, privacy issues, virus transmission, or any other serious trouble that may be passed from first to third parties via the Web.
A Cyber-Attack Can Create Losses In At Least Three Areas
Loss of data
Disruption of service
Loss of data confidentially
Cyber Risk Insurance
Cyber risk insurance is available at very reasonable premiums. Many of our companies offer coverage to help protect your business from loss. If you have a standard business policy you may not have the right kind of coverage. Let us work with you to provide the right coverage.
Cyber Risk Prevention
Do not use the same password for multiple accounts, especially important accounts such as online banking or an online store with your credit card on file.
Install security software designed for your business.
Use read-only view on word documents.
Review bank and credit card statements regularly.
Having the company's database on a different web server than the application server.
Never email personal information on an unsecured Wi-Fi network; the network can be hacked and the information accessed by unauthorized users.
Don't disclose private information unless necessary, and always verify the source if asked to input sensitive information into a website or email.
Get more tips for cyber risk prevention.
Let our experienced licensed representatives help answer your questions on Cyber Liability Insurance and help you find the coverage you need.  Click here to see a list of the major coverages we offer.  If there is something not listed, just ask and we will provide you with the details.  The Armstrong Company Insurance Consultants understands the business insurance needs of our customers.  The right coverage for you is unique – contact us at 866-990-9286 or Request a Quote online today to find out how to protect your business and your future with the right insurance.