Cyber Risk Tools
June 12, 2019
Cyber Risk Tools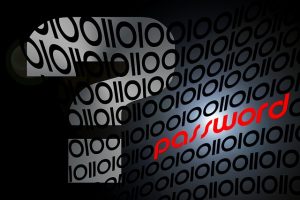 Every business owner has read about cyber breaches and how they impact affected businesses.  We want to focus on how to prevent your confidential business information from ever being compromised. Cyber breaches come in a variety of forms so we will concentrate on the most popular breaches; insider breaches, payment and credit card skimmers, and direct cyber-attacks. With most of today's sensitive information stored on computer systems, cyber-attacks can not only cost firms time, money and data, but also their reputations.
Prevention Tips
Provide Training to all employees.  Helping your employees understand how cyber breaches occur will go a long way in prevention.
Keep your operating system, browser, anti-virus, and critical software up to date.
Unless you are large enough to have full time professionals, utilize a qualified third party company to serve as your IT department.
Activate your firewall.  Firewalls are the first line of cyber defense – they block connections to unknown or bogus sites and can keep out certain types of viruses and hackers.
Secure all passwords and do not share them with anyone.
Use only secure wireless networks.
Develop a secure way to allow laptops off the premises.  Never keep client information on laptops if used off site.
Install the latest operating system updates. Keep your applications and operating system (e.g. Windows, Mac, Linux) current with the latest system updates.
Verify the authenticity of requests from companies or individuals by contacting them directly.
When an employee leaves the company or is terminated, turn off the access to their computer. If there is personal information on their computer, have your IT person manage the process.
Never open an email from someone you don't recognize, even if the message identifies you by name.
Make sure a website is secure before you enter personal information.
Do not give out any information over the phone or in an email unless you are completely sure it is authentic. Social engineering is a process of deceiving individuals into providing personal information to seemingly trusted agents who turn out to be malicious actors.
Carefully read the permission release before installing apps.
You may want to consider encryption programs for sending confidential information.