Cyber Risk – Much More Than Your Computer Is At risk
January 25, 2018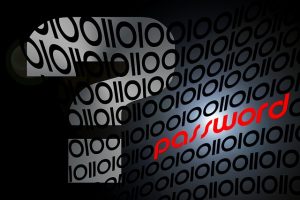 Cyber Risk
The Business Journal recently published a report on cyber risk and we thought the results would be good to share with you. While a majority of U.S. finance executives now see high-profile cyber-breaches as a major risk, many still have inadequate or no cyber liability insurance coverage. That finding comes from the Association for Financial Professionals' and a survey conducted at its annual conference in Washington DC of executives in corporate treasury, finance, and banking.  Results are based on the 970 responses generated by the survey. Link
The Survey Results
About 32 percent of respondents rated cyber risks as highest on a five-point scale. Another 28 percent slapped a "very high" label on cyber risks.
A whopping 31 percent of respondents don't carry any cyber insurance.
Approximately 6 percent of companies uninsured for cyber risk picked up the coverage in the last year and 15 percent increased existing coverage over the last 12 months.
A solid minority of respondents also agreed that high profile breaches of cloud services and personal devices, successful large-scale attacks by foreign entities, and high profile data breaches at retailers would greatly harm business activity.
How to Reduce your Cyber Risk
Outsource credit card handling with a reputable vendor.
Use more complex passwords with a combination of letters, numbers and symbols. Here is an example (MP#09xT28S%).
Don't save passwords on your computer and don't use the automatic log in feature for emails or websites.
Question your internet security at every level, including email. It may be time to encrypt all emails.
Use the latest security software.
Do not allow laptops to leave the office without proper security.
Train your employees on cyber security.
Do not use an open network.
Cyber Insurance
We can provide your firm with just the right combination of cyber coverage and pricing to suit your individual business needs. Cyber liability insurance is available at very reasonable premiums. Many of our insurers offer first and third party coverage to help protect your business from what could be an irrecoverable loss.  Contact us today and see how together we can protect your business from cyber liability.
At The Armstrong Company Insurance Consultants, we pride ourselves on expanding knowledge, customer relations and attention to every detail.  As a result of the changing marketplace and the needs of our customers, we are focused on Cyber Liability and the related insurance needs of our customers.
Network Security and Privacy Liability (Cyber Liability) is a constantly evolving risk for every business today.  Most of us have all known of someone involved in a cyber breach or have experienced it for ourselves (i.e. The Target Breach in March of 2014). Over the last several years, cyber liability insurance has grown from coverage designed solely for information technology companies to coverage that applies to all industries.  Any business that obtains and/or maintains any form of personal information of their customers or employees (whether in electronic or paper/non-electronic format) has cyber exposure and is at risk.