Does your business need Inland Marine Insurance
October 26, 2017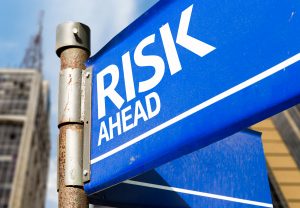 Inland Marine insurance covers property transported over land or while temporarily warehoused by a third party.
Does your business transport property of any kind?
Does your business transport equipment or inventory in a vehicle or other mode of transportation?
Do you transport tools, construction equipment, computer data or building plans and more?
Does your business have temporary possession of someone else's property?
Your commercial property insurance policy might not be enough to protect the items you routinely transport or store. Many commercial property policies limit coverage to within a certain number of feet from a designated business address. That doesn't help you if your products, materials and equipment are stolen or damaged at a job site 10 miles away from your office. Inland Marine coverage can help save the day. If you have property that's moved from place to place on a regular basis, Inland Marine coverage is crucial.
For more information on Inland Marine Insurance, click here.
Contact The Armstrong Company Insurance Consultants for assistance with Inland Marine Insurance or any insurance need and one of our experienced licensed representatives will provide you with the information you need. We are here to help you!
The Armstrong Company Insurance Consultants  (License #0440075)