Simple Steps to a Safe Workplace
January 11, 2020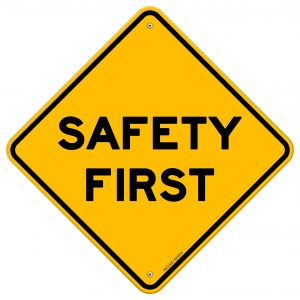 A Business Insurance and Risk Update
Employers are responsible for providing a safe work environment for their employees.  Here is an unbelievable fact from the Occupational Safety and Health Administration (OSHA).  Before OSHA was created 43 years ago, an estimated 14,000 workers were killed on the job every year.  Today, workplaces are much safer and healthier, going from 38 fatal injuries a day to 12.
Common workplace health and safety hazards include communicable disease, transportation accidents, workplace violence, slipping and falling, toxic events (particularly chemical and gas exposure), being struck by objects, electrocution or explosion, repetitive motion and ergonomic injuries, and hearing loss, according to an article in Inc. Magazine,  by Josh Spiro.
Here are a few things you can do to continue to protect your employees.  Remember, a safe workplace increases productivity, employee morale, and more importantly, keeps employees safe.
Provide training to all employees regarding your safety policies.
Provide safety equipment for jobs that require it. OSHA provides information to employers regarding personal protective equipment.
If an unsafe condition exists, make changes.
Have OSHA provide an inspection. OSHA will provide an inspection without penalty if you request it.
Get your workers' compensation carrier involved in the process. They can offer many good resources.