Should My Business Purchase Interruption Insurance?
November 22, 2019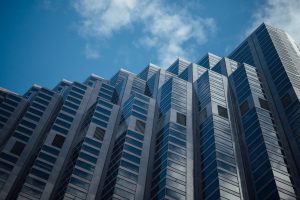 When a fire destroyed a fifty-unit apartment complex the owners found themselves in a tough situation. Thankfully they had insurance to cover the repairs and replacement of all the damaged units and they had business income insurance, to cover the lost rents.
Business Income coverage is a property coverage that is designed to pay the loss of income (rents in this case) following a total or partial shutdown of business operations. Business Income is designed to replicate the insured's income stream and cover expenses as if no loss had occurred.
The families that no longer have a place to live won't pay rent until they move back into their repaired units.  Many will move on to other housing and will not return. However, the owners still have expenses, including a mortgage that will need to be paid.
There can be three major parts to Business Income insurance:
Business income (BI) coverage: Replaces lost gross earnings during a shut-down resulting from a covered property loss. Loss of rents is considered gross earnings.
Extra expense coverage: Covers the cost to relocate to another location and continue operations. During relocation businesses typically incur the extra expenses of rent, equipment lease and the cost of restoring databases. All of this is covered by the "extra expenses" portion of the Business Income Insurance
The Armstrong Company Insurance Consultants know that our clients have many unique insurance needs and we are ready to discuss yours with you.   Call to speak with one of our helpful team members about your particular insurance, contact us today.