Make 2019 A Year of Savings
April 22, 2019
An Insurance Update and Review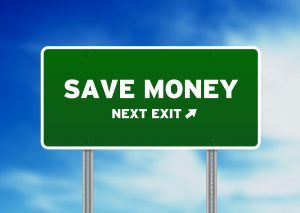 Everyone wants to save money on their insurance. There are ways to save on your insurance and many don't have anything to do with choosing the lowest premium. Low-cost insurance does not necessarily mean "the same" insurance coverage. If you decide on the lowest cost (premium) insurance, you may have coverage gaps that you will find out about when you have a loss.
We can help you find the best possible combination of premium and coverage by designing an insurance portfolio that is right for your business at a competitive premium.
Ways to Save on Your Insurance
• Work closely with your broker to make sure you have a well-designed program that is tailored specifically for your business;
• Consider increasing your deductibles;
• Practice loss prevention;
• Look at the bundled coverages offered in a "package policy" – combining certain lines of coverage can be less expensive than purchasing each one separately.
The Armstrong Company Insurance Consultants is an independently owned and locally operated insurance broker located in Torrance, CA who will manage all your insurance needs.  We offer affordable and reliable insurance choices all across the country.  Throughout our tenure we have gained expertise in the Timeshare, Hospitality and Medical Professions markets; as well as a plethora of Small Business Industries. Through innovation and dedication we have developed programs for these fields and are continuously evolving to provide our clients with exceptional service.   As a result of the changing marketplace and the needs of our customers, we are increasing our focus to include Cyber Liability, Commercial Auto and Personal High Risk Auto.