Labor Day-Fun Facts!
September 7, 2015
Happy Labor Day, from The Armstrong Company! We hope you enjoy these fun facts regarding this special day.
(Source: Wikipedia.org)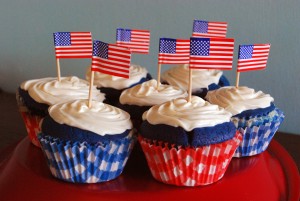 Labor Day in the United States is a holiday celebrated on the first Monday in September.
American labor movement is the reason we celebrate Labor Day.
Being the first to propose the holiday, there are two possible views. In 1882, Matthew Maguire, a machinist, first proposed the holiday while serving as secretary of the CLU (Central Labor Union) of New York. Others argue that it was first proposed by Peter J. McGuire of the American Federation of Labor in May 1882, after witnessing the annual labour festival held in Toronto, Canada. Oregon was the first state to make it a holiday on February 21, 1887. By the time it became a federal holiday in 1894, thirty states officially celebrated Labor Day.
Often marking the end of the traditional summer season (although summer doesn't officially end until September 21), as students normally return to school the following week, although school year starting days now vary.
Retail Sale Day–To take advantage of large numbers of potential customers free to shop, Labor Day has become an important sale weekend for many retailers in the United States.
Done wearing white! – In high society, Labor Day is (or was) considered the last day of the year when it is fashionable to wear white.
And of course, our sports! – In U.S. sports, Labor Day marks the beginning of the NFL and college football seasons. NCAA teams usually play their first games the weekend of Labor Day, with the NFL traditionally playing their first game the Thursday following Labor Day.
You know, we all love a parade! – The form for the celebration of Labor Day was outlined in the first proposal of the holiday: A street parade to exhibit to the public "the strength and esprit de corps (or morale) of the trade and labor organizations"