Cyber Risk Prevention
March 12, 2018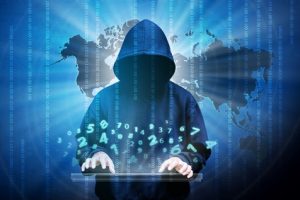 Cyber Risk Insurance
Cyber liability coverage (for data breaches) has evolved from just insurance for information technology companies to coverage that nearly every type of business should carry. From retailers, property managers, banks, contractors, distributors, restaurants and medical offices, many businesses are unaware of the severe data breach exposures they face. Any business not making an effort to protect the personal private information, either virtual or on paper, of employees, vendors and clients is seriously out of step with the emerging landscape of privacy law. Our office can provide your business with the right combination of coverages to fit your unique exposures.  Cyber risk insurance is still available at very reasonable premiums.
Cyber Risk Prevention Tips
Do not use the same password for all of your accounts. Log-ins associated with online banking, financial services, and online purchases should have different passwords.
Install security software that is designed for your specific business.
Only connect to the Internet over secure, password-protected networks.
Don't collect or maintain information that you don't need.
Reduce the number of places where you store information.
Don't store important information on laptops.
Password protect all important documents.
Review bank and credit card statements monthly.
Never email information using an unsecured Wi-Fi network.
If you have a standard business insurance policy you may not have adequate cyber liability protection. Let us work with you to provide the right combination of coverages unique to your business.
Contact Us
Many of our insurers offer first and third party coverage to help protect your business from what could be an irrecoverable loss.  Contact us today and see how together we can protect your business from cyber liability.
The Armstrong Company Insurance Consultants is an independently owned and locally operated insurance broker located in Torrance, CA who will manage all your insurance needs.  We offer affordable and reliable insurance choices all across the country.  Throughout our tenure, we have gained expertise in the Timeshare, Hospitality and Medical Professions markets; as well as a plethora of Small Business Industries. Through innovation and dedication, we have developed programs for these fields and are continuously evolving to provide our clients with exceptional service.   As a result of the changing marketplace and the needs of our customers, we are increasing our focus to include Cyber Liability, Commercial Auto, and Personal High-Risk Auto.