Business Insurance Can Keep Your Business Afloat
August 31, 2017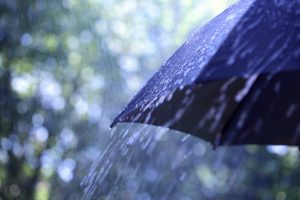 A Business Insurance Update
Buying business insurance is like investing in your business.  While you may never have a claim, if you do the resources provided by your insurer can keep your business going.  That is why it is important to have an agent who understands your needs and can help you design a business insurance program that fits your needs.
Where to Start?
Understand the difference between agents.
Captive agents can only provide coverage through one insurer.
Independent agents can offer many different coverage options through their many appointed insurers.
Understand the Value of Information
It is important that you provide as much information about your business as possible. Your agent can help you determine which information is needed to get the best possible pricing, coverage, and service.
Coverage Is King
Your agent will have a good idea of what you need after they review your risks. Here is an example of some of the coverage you may require.
Property insurance: Covers your buildings, equipment, machines, and other property from loss or damage.
Commercial Liability Insurance: Provides coverage for bodily injury and property damage you cause to others.
Commercial Auto Insurance: Covers your company vehicles if they are involved in an accident. It can also cover your business if you or an employee uses a personally owned vehicle on behalf of the business.
Cyber Liability Insurance: This insurance can protect your business from a data breach. If your business stores sensitive or non-public information about employees or clients, you are responsible for protecting that information.
Management Liability Insurance: Management Liability can encompass three important business insurance coverage's; Professional liability, Directors and Officers Liability, and Employment Practice Liability. These are excluded in most business insurance policies.
The Armstrong Company Insurance Consultants is an independently owned and locally operated insurance broker located in Torrance, CA who will manage all your insurance needs.  We offer affordable and reliable insurance choices all across the country.  Throughout our tenure we have gained expertise in the Timeshare, Hospitality and Medical Professions markets; as well as a plethora of Small Business Industries. Through innovation and dedication we have developed programs for these fields and are continuously evolving to provide our clients with exceptional service.   As a result of the changing marketplace and the needs of our customers, we are increasing our focus to include Cyber Liability, Commercial Auto and Personal High Risk Auto.
We will  help you find the right combination of tailored, personalized insurance coverage at just the right price to fit your needs.