Are You Interested In Reducing Your Business Risks?
July 10, 2017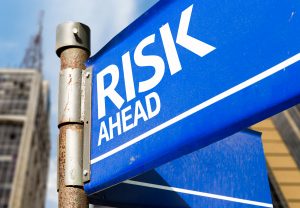 is no question that operating a business comes with certain risks. The range of business exposure is evolving rapidly, but your organization can thrive and gain a competitive advantage if you know how to manage your risk. Here are a few suggestions:
Follow insurance company loss control recommendations. These are designed to reduce the probability of a loss and to reduce the severity if a loss occurs.
Develop an employee handbook. Clear and consistent information on your organization's policies can help reduce employment issues.
Evaluate your facilities. Unused equipment, obsolete security systems and lack of attention to risks present a significant potential for loss.  Insurance companies encourage all business owners to maintain clean and safe premises for the health and safety of employees, vendors and customers.
Make safety a priority. Having a safety program can not only reduce your costs, but will improve employee productivity.
Train your staff. Employees perform better if they have a thorough understanding of their roles and responsibilities. Make safety part of every job description.
If your business changes, so should your insurance.  Meet annually with your insurance broker to determine whether your business has changed in ways that would require modifying or adding insurance coverage.
Consider raising your deductible. Raising the deductible on an insurance policy usually lowers the premium. Even if you end up having to pay the deductible, it's likely to be less than the amount you save.
Putting a little effort into your insurance renewal can produce rewards for your business. The Armstrong Company Insurance Consultants understands that clients have many unique insurance needs and we are ready to discuss yours with you.   Call to speak with one of our helpful team members about your insurance, contact us today.