Will My Property Insurance Truly Replace My Damaged Building
December 28, 2017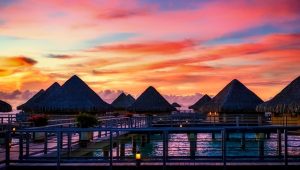 A Commercial Property Update
Most business owners who own a building worry about what might happen if their build is damaged by a fire or some other loss. Your business relays on the experience of the agent to design a commercial property policy that will respond to a claim. For most businesses it is important to understand some of the issues around your property coverage and how it applies to a loss.
Replacement cost insurance alone may not rebuild your building back to its original state. Why? Because more than likely there are new building codes that will affect the construction of your new building. Replacement cost insurance is designed to rebuild or replace your building as it was just prior to the loss. It will not cover the extra costs to make the building better if required under updated building codes. For example, it would not cover the cost of adding a sprinkler system, if the new building code required one.
The ordinances and requirements can originate from many sources, local, state or federal.  A common example of a federal construction code is the American with Disabilities Act (ADA), requiring building owners to build with the proper additions to aid disabled people. However, most of the emphasis is on local codes as the local jurisdictions are charged with enforcing the building codes.
There are three parts to most building ordinance coverage:
Coverage for Loss to the Undamaged Portion of a Building– This coverage responds when a covered loss triggers the application of an ordinance or law, but only a portion of the building is damaged. If the undamaged portion of the building is rendered as unusable or condemned by an ordinance, then it would have to be torn down. Thus a total loss of the building would be incurred.
Cost of Demolition– This coverage pays the cost to demolish the undamaged portion of the partially damaged building. (The property coverage responds to demolition and debris removal of the damaged portion of the building).
Coverage for the Increased Costs of Construction– This coverage includes the recovery of costs related to making the building compliant with current building codes. Examples might be updated windows, ADA compliance, greater fire resistive roofing materials and earthquake retrofitting.
Keep all these in mind when reviewing your business insurance policy. We will be happy to review your business insurance policy.
Armstrong clients receive individualized coverage options that have been created specifically for their business.  We recognize that every organization has a different risk profile, specific appetite for risk retention and a unique set of factors that will determine the type of program that is best suited for them.  Our service includes year round monitoring and support of the program.
License # 0440075