What is Business Interruption Insurance?
September 6, 2018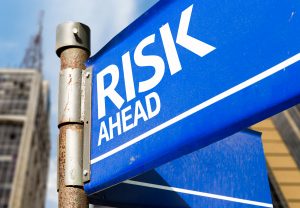 Business Income insurance is a property coverage that is designed to cover the loss of income following a partial or total shutdown of business operations. Loss of income could be the result of "loss of rents" due to damage to a tenant's premises or loss of income due to a manufacturing shut-down caused by a covered loss.  Business Income is designed to replicate the insured's income stream and cover expenses as if no loss had occurred.
There can be three major parts to Business Income insurance:
Business income (BI) coverage: Replaces the lost gross earnings during the shut-down resulting from a covered property loss. Loss of rents is considered gross earnings.
Extra expense coverage: Covers the cost to relocate to another location and continue operations. During relocation, businesses typically incur the extra expenses of rent, equipment lease and the cost of restoring databases. All of this is covered by the "extra expenses" portion of the policy.
Consider the following questions:
How much income would you need to continue operating your business in the event of a shutdown of your premises?
How much time would it take to fully recover or rebuild?
Will you need additional coverage for extra expenses such as leasing temporary office space, computer equipment or office machines?
Our team of insurance professionals has the knowledge and experience to help you identify your risks and create cost effective solutions. Here at The Armstrong Company Insurance Consultants, we pride ourselves on expanding knowledge, customer relations and attention to every detail. Throughout our tenure we have gained expertise in the Timeshare, Hospitality and Medical Professions markets; as well as a plethora of Small Business Industries